– can be packed and unpacked to use again and again, Jyske Vestkysten claims, and we should be the first to sign rather than like and agree with Jyske Vestkysten.
Because we 'built' it. By built we mean installed. Because it really was nothing but 'install' – mounted with very few screws it was done within hours. Easy and straightforward and just as neat and smart as described.
This is not the first collaboration we have with Morten Lorenzen, we know him as a dedicated and fantastically talented man who is always ready with the very best solutions.
Morten is the owner of 3D Inventar and PL Snedkeri
The news media "Der Nordschleswiger" has also made an article (in German) about the vaccination 'center' which can be read here:
https://www.nordschleswiger.dk/de/nordschleswig-sonderburg/rundgang-so-sieht-sonderburgs-impfzentrum-von-innen-aus
In addition to the set-up in Sønderborg, we did the setup in Tønder and in Toftlund.
Check out the gallery below.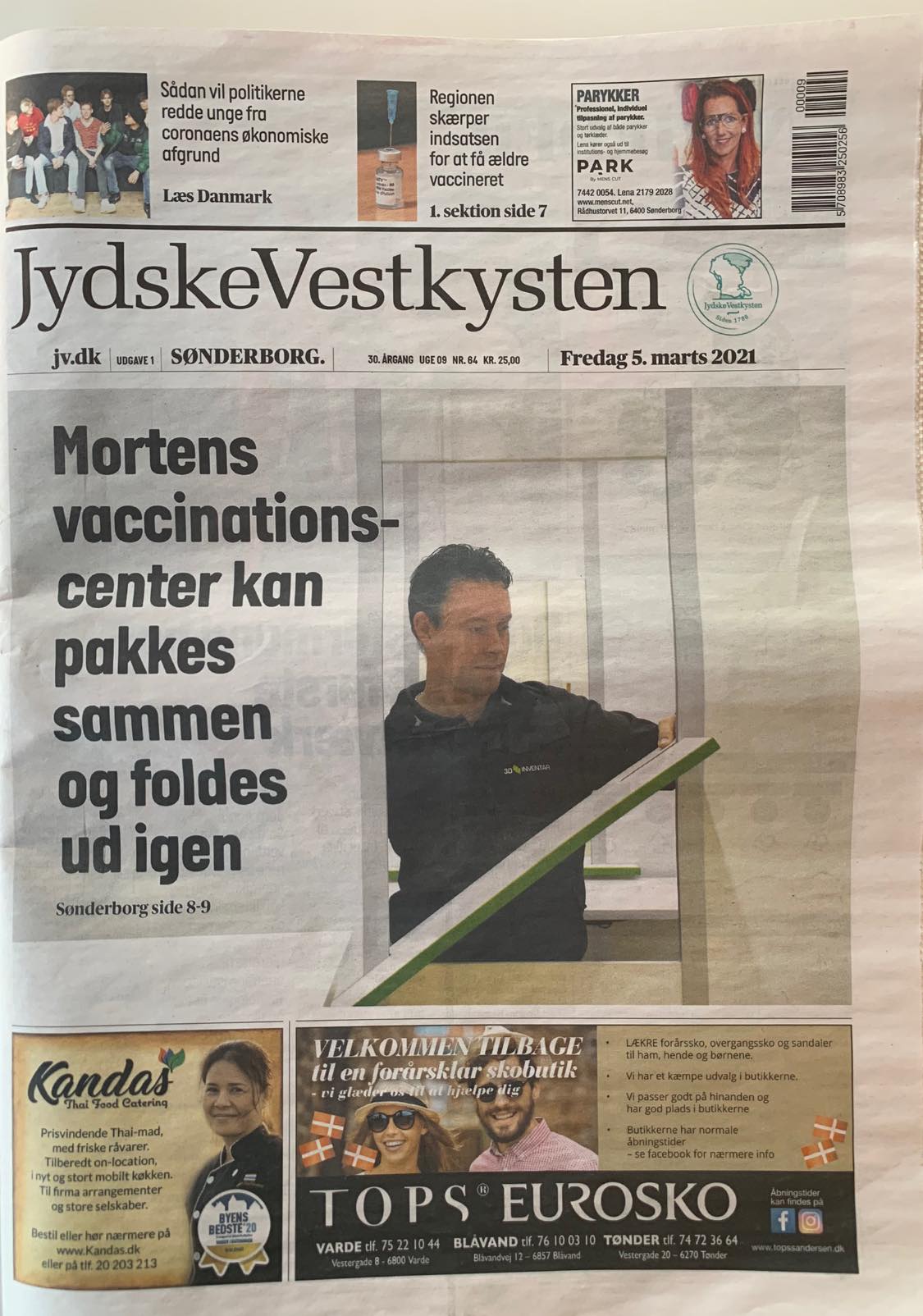 Gallery setup in Tønder
Galleri setup in Toftlund